Serving Madison And South Central Wisconsin
121 S Pinckney St Ste 550
Madison, WI 53703
Attorney Robert B. Hurley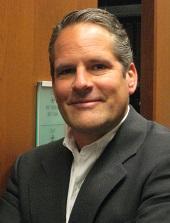 Former Prosecutor Specializing in Criminal Defense
Attorney Bob Hurley specializes in representing those individuals who have been charged with a crime - from Disorderly Conduct to Homicide. As a former Dane County prosecutor, Bob practices primarily in Dane and surrounding counties and offers a unique perspective into the handling of a case from pre-charging to trial.
Defending Simple Misdemeanors and Complex Felonies
Bob has handled homicide, attempted homicide, sexual assault, manufacture/delivery of narcotics, possession of narcotics, domestic violence battery, disorderly conduct, OWI (Operating While Intoxicated)- cause death, OWI- cause injury and scores of OWI cases. Bob also handles white collar crime including forgery, embezzlement and fraud. As a dedicated and zealous advocate, Bob will fight for you and protect your rights. Bob understands that a criminal conviction can result in jail time, loss of job and livelihood and fines. He will aggressively defend your case using every possible resource.
Bob has helped me so much I couldn't thank him enough! He definitely is a man of his word. The charges I was facing required jail time and he made sure I didn't do time at all just like he promised. Very good lawyer and he cares about his clients.
Bob has helped my family with multiple issues, and each time I hired Bob he delivered exactly what he said he would. I would use Bob again and recommend him to anyone.
Hurley Law helped me fight an unfair traffic ticket. They got the fee reduced and zero points. Great work!
Great Result!!!
Attorney Hurley represented me in my OWI arrest and was able to get it dismissed! Very professional and he kept me updated about what was happening in my case. Highly recommended!!
Message Sent. Thank you for contacting us. We will be in touch with you shortly.
Send A New Message
Business Hours
Mon - Fri:

8:00am

-

6:00pm

Weekends:

By appointment
Contact
Hurley Law Office, LLC
121 S Pinckney St Ste 550
Professional Associations and Memberships
Wisconsin Association of Criminal Defense Lawyers
Wisconsin State Bar
United States District Court- Western District of Wisconsin
Dane County Criminal Defense Lawyers Association
Dane County Bar Association
© Hurley Law Office, LLC.

All rights reserved.
Please consult an attorney for advice about your individual situation. This site and its information is not legal advice, nor is it intended to be. Feel free to get in touch by electronic mail, letters, or phone calls. Contacting us does not create an attorney-client relationship. Until an attorney-client relationship is established, please withhold from sending any confidential information to us.